North Tarryall Creek Monitoring Hike Sunday, August 21 9:00 AM - 3:00 PM with Optional Camping Saturday, August 20!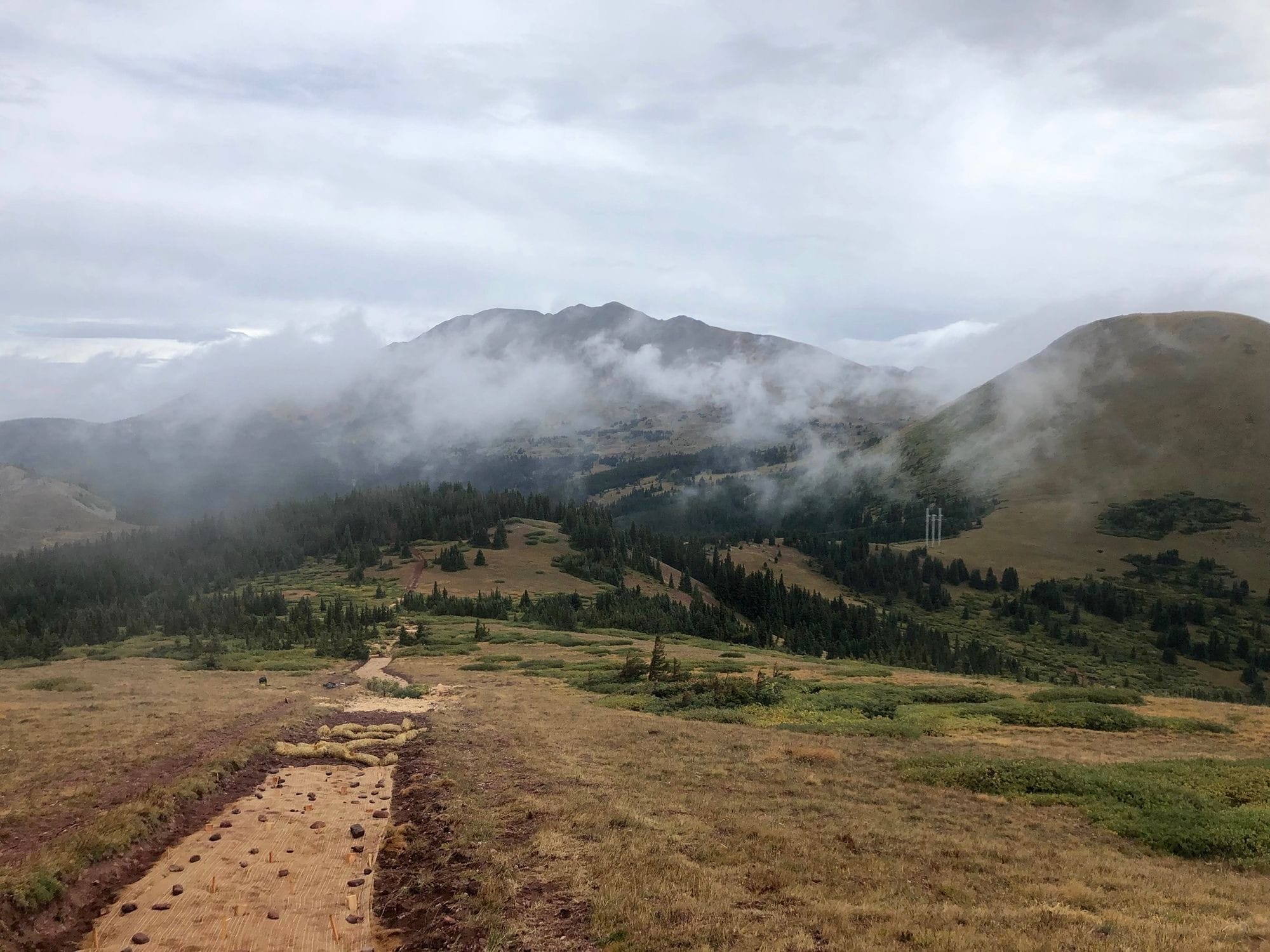 Closed and revegetated route from our 2018 N Tarryall Creek restoration project, toward Red Mountain. Photo Barry Ballard
The headwaters of North Tarryall Creek, rising on the Hoosier Ridge Roadless Area and flowing through the Selkirk valley, support year-round habitat for area wildlife. Join us to check effectiveness of our
2016 and 2018 restoration projects.
These projects were completed in partnership with the Forest Service and other partners to close off illegal motorized routes along the wetlands and restore the landscape. The hike on Sunday will be from 9 am until 3 pm with a roundtrip of about 5-6 miles and elevation gain of approximately 800 to 1000 feet. It will take us from the Selkirk campground nestled in the trees near the base of Mt Silverheels toward Hoosier Ridge, beneath the Continental Divide. As we hike we will assess our closures and restoration to evaluate that it is progressing and closures are being respected.
Optional Camping:
The
USFS
Selkirk Campground is north of Fairplay, about 2 hours Colorado Springs, and a little bit less than that from Denver. For those wanting to arrive Saturday afternoon to car camp at Selkirk, the sites are appealing and usually available well through the day. We can do a short hike around camp and monitor our 2016 project sites, followed by an optional pot luck dinner. We will coordinate any carpooling if possible in consideration of our covid protocol.
Registration required.
For more information, contact John Sztukowski by
email
or 817-939-4239.
Please read the Gear and Safety notice for hikers located on this page.
Climate Hike with Karl Ford Along the S Platte River Date TBD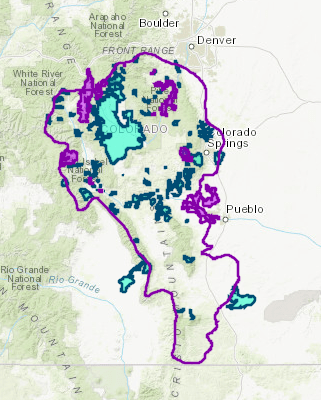 Map of areas of high biodiversity.
Join Karl at a location that WC's climate modeling lists as a place of high biodiviersity. Tentatively we'll explore the North Fork Trail from the South Platte River TH near the now abandoned South Platte Hotel. Data loggers stuck in the supply chain have finally been shipped to WC. They will test methods of verifying the modeling results. Plus you'll learn about climate change in our region.
Date and final location TBD
. If you are interested and want to be notified, send a message.
Include Climate Hike in the text area.
Hikers, please read this! Gear and Safety
Participants should bring lunch, plenty of water and snacks, clothing suitable for the weather conditions, including rain gear, and good footwear.

Keep your fellow hikers and yourself safe. Wild Connections practices coronavirus precautions, including wearing masks in traveling to the trailhead and maintaining social distance during the hike. We suggest that people use caution in carpooling with others who are not members of their household.

Note any special instructions in the hike or camping anouncement.